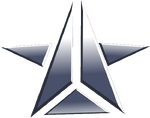 Star Captains are characters in MechQuest who are able to access all the features of the game. They generally have an advantage over free players, such as being able to unlock all of Soluna City and many other features. A Star captain is a one time payment to get premium account. There are two versions of the payment, one will only upgrade one of your characters, while the other will upgrade you entire account.
Obtaining Star Captain
There are two ways in which players can become a Star Captain, players can pay a one-time fee of $19.95 to upgrade one character or $29.95 to upgrade all six characters from an Mecha Pilot(free member) to a Star Captain and the money used goes into maintaining game server costs. The transaction may be done through PayPal, Pay-By-Cash or through direct payments through snail mail, though the latter is generally not recommended due to the possibility that the money might be lost.
Another way of becoming a Star Captain is to receive an upgrade from a friend. This mode of upgrading involves getting someone else to help donate, thus upgrading your account into that of a Star Captain. Transactions made this way usually receive a discount during the Christmas Holidays.
Perks
These are several perks one gets when a person upgrades to a Star Captain.
Full Access to the Game which includes access to your own starship.
Unlocks all of Soluna city.
Unlocks all the mechs.
Buy RARE items.
Get nova gems.
Get a Star Captains Uniform.
Get powerful star captains only energy blades.
There are many more things you can do as a Star Captain.
Community content is available under
CC-BY-SA
unless otherwise noted.